History
The idea from AVRAM was born in 2010, when the Ruhr area was that year's Capital of Culture. Schirin Partowi did a couple of intercultural singing performances in the city of Essen. There, she caught the attention of Pastor Willi Overbeck, founder of the Interreligious Council of the City of Essen, (IRE). In her music, he saw the possibility to touch and move people deeply, far beyond what round tables and panel discussions could achieve. The first joint efforts followed quickly: for example at the Hohes Friedensfest 2010 in the cities of Augsburg and Essen - with the participation of a remarkable Neyplayer (Murat) – and at a politically motivated protest against the Far Right at the Fatih Mosque in Essen.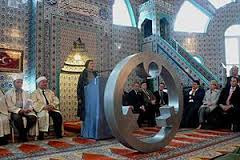 Schirin Partowi singing Christian and Islamic songs in the Fatih Mosque in Essen during a prayer for peace between the religions. In the background, you can see Hannelore Kraft, who will later become the First Minister of NRW. March 2010
These performances laid the groundwork for a promising project. Within a short time, the ensemble around Schirin and Murat was formed and named itself AVRAM.
The music project started in 2011. Subsequently, AVRAM performed at large-scale events under the patronage of the First Minister of North Rhine-Westphalia, the Federal President, county councils or mayors.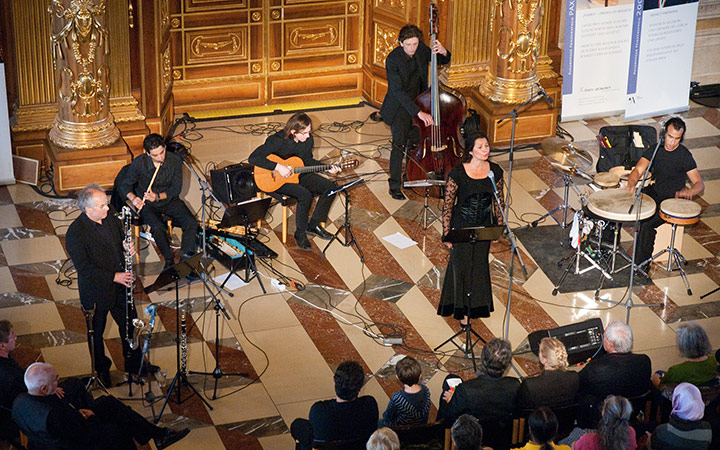 AVRAM, Augsburg City Hall,
Hohes Friedensfest, August 2011
Over the course of more than 60 concerts in churches, synagogues, mosques and concert halls, AVRAM has been able to make some very moving experiences and has received a lot of gratitude from all religious circles. People universally agreed that the musicians invite us to respect what makes the other cultures in diverse and rich, but also to recognize the common and mutual influences and so to develop a deeper understanding for each other.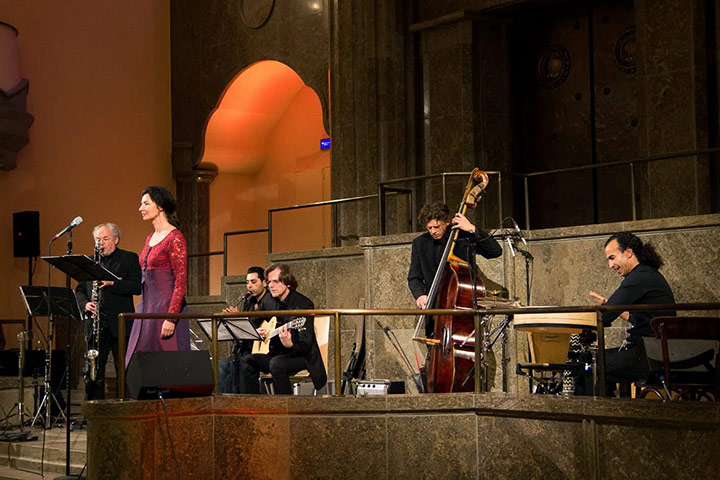 AVRAM, Synagogue Essen,
October 2013